March 30, 2017: The Coral Gables Chamber of Commerce holds its annual March Madness events hosted by The Biltmore Hotel in efforts to bring value and create relationships among local business leaders. Grove Networks sponsored the MEGA Impact Seminar Series, which included powerful educational speeches by Second Chance Credit LLC, Michael Forman DOM PA, and Dale Carnegie South Florida. The business expo took place subsequently, where hundreds of guests and businesses were able to show off what they bring to the table for the South Florida community!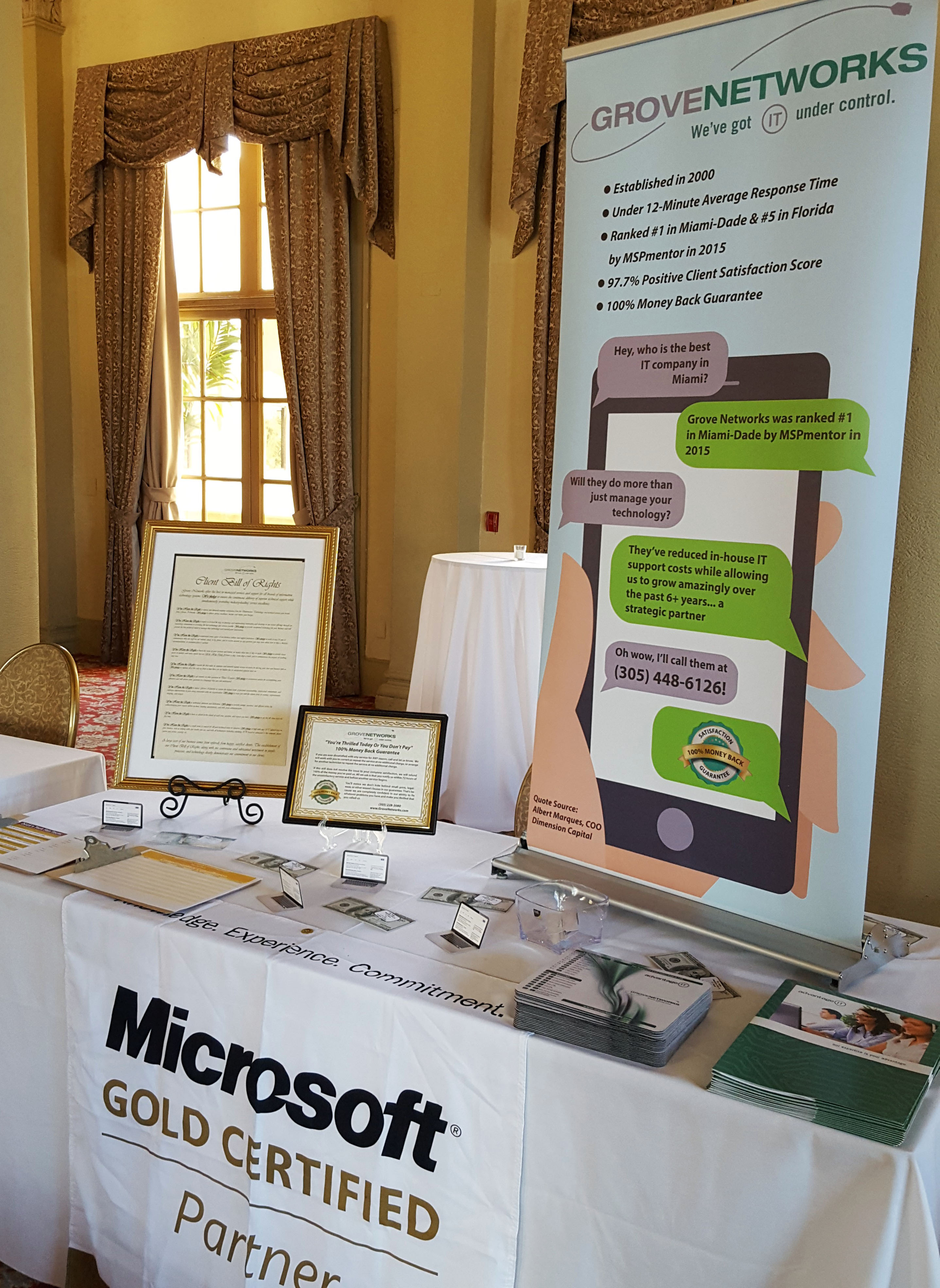 Session 1 at 2 PM|Second Chance Credit LLC - Speaker Chris Colston
"Leverage IT: Personal & Business Credit"
How to Raise the Bar & Stay Engaged with Your Finance & Credit Rating
Session 2 at 3 PM |Michael Forman DOM, P.A. - Speaker Dr. Micheal Forman
"Why declining metabolism is making you lose money... and what to do about it"
Understanding why employee's ability to focus is critical for good business
Final Session at 4 PM | Dale Carnegie South Florida Robert Kelly: Managing Director