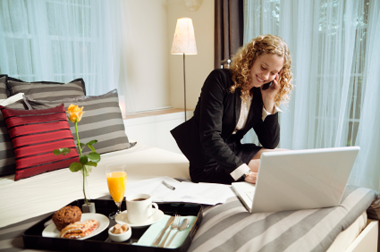 Serving High End Boutique Hotels in the U.S., the Caribbean and Latin America
Grove Networks provides IT project management services for a new or renovation hospitality project as well as provide ongoing operational IT support for existing properties.
Our project management team works closely with the project and ensures that often overlooked IT requirements are considered early in the design process, avoiding costly oversights and surprises later int he construction process.
The extensive experience of Grove Networks in the development and operation of hospitality projects and properties helps to control costs, ensure deadlines are met, and the final product delivers a guest experience that will bring positive reviews and financial success.
Working closely with ownership and operational partners, we plan new projects and upgrades in concert with a multitude of vendors to ensure that all the technology on the property is functioning optimally to create the best guest experience possible. We bring the experience of countless vendor engagements to your project, and ensure that you select the vendors that are the best fit for your functional and financial requirements.
Having implemented projects outside the U.S., also gives us a unique insight on managing the logistics, operations and acquisition environments in different, and sometimes challenging, business environments.
For ongoing support, we act as your IT department, offering everything from budgeting to network administration to help desk, and our support engineers understand the special nature of hospitality IT. We use proven processes that include proactive and preventative maintenance to support 24 hour operations with zero downtime.
For more information about our Hospitality IT Services call us today at (305) 448-6126.