December 1, 2016: Once again, the Coral Gables Chamber of Commerce hosted the prestigious Diamond Awards. On its 19th anniversary, this ceremony honored businesses who shine among their already bright Miami community. Based on a variety of criteria, such as corporate citizenship, customer care, workplace culture, and business excellence, Grove Networks was honored as the "Outstanding Tech Business" for the year 2016. The company stood among other exceptional IT businesses, as well as those who specialize in the digital industry.

In order to compete, Grove Networks shared its success stories about how their specific implementation of technology has helped small businesses and hotels grow while becoming more productive in a cost-effective way. Their participation in societal initiatives such as the annual Holiday Toy Drive for Nicklaus Children's Hospital or "Tech Night at the Ball Park" demonstrates a commitment to the company's Miami community. Moreover, it shows an investment in the Grove Networks culture. Team members are constantly encouraged to attain new certifications, lead Lunch & Learn sessions, and celebrate birthdays as well as employee anniversaries. They know that employee care leads to customer care, which is a priority when it comes to handling clients' issues day in and day out. Grove Networks contributes to national business leadership organizations and invests in programs to track key performance indicators in order to serve customers in the most quick and helpful manner. The company takes pride in its accomplishments and hopes to continue down a successful path alongside their distinguished peers.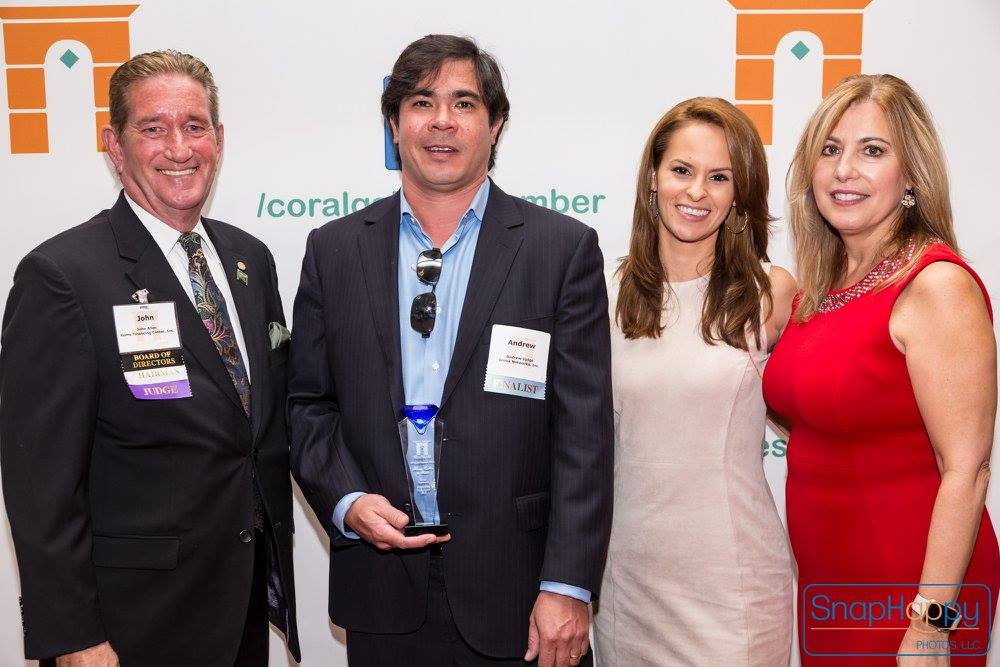 Owner and CEO of Grove Networks, Andrew Judge, holding award alongside judges and honorees.